Custom made: Van Gorp Designs
Creative. Exclusive. Unique. The designs by our Van Gorp Designs experts.
The possibilities are endless. We match your eyewear with your team kit, bike or anything else.
A national, European or World Title? You're in the need for a custom Oakley or 100% to highlight your achievement. Count us in! We at Van Gorp Optics will help you out.
A lot of professional athletes from a variety of sports paved the roads before you. But, of course we're not only here for pro's. We are here for you as well, with the same dedication and smile we'll help you out to highlight wathever you want in your own custom design.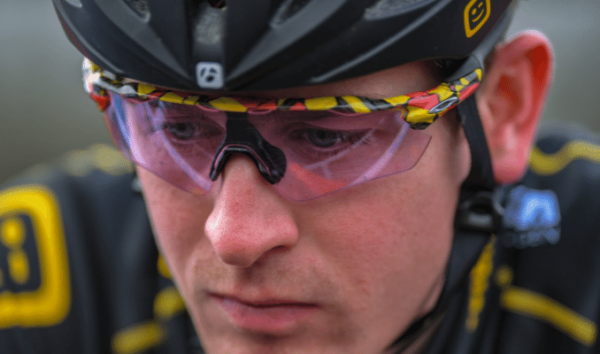 for who
mix & Match
Match your kit
Do you want to match your sports glasses with your bike, kit or shoes? No problem! Your eyewear can be just the way you want it to be. This way you'll finally be able to match anything in your outfit and look slick on the bike as you do in daily life.
Team
Team design
The time your team colors only were visible on the shirts are long gone. Most of the time helmets and drinking bottles are a match too. Sports glasses to match this can't be missed and will stand out even more.
Branding
Company logo
Do you have your own company or do you and your colleagues are in to sports? Than your logo can't miss on the eyewear you guys are using in your group or commute rides.
Maybe you'll come up with an exceptional end of year gift for your employees? A gift they will actually use and cherish on a daily basis.
achievements
celebrate unique moment
An exceptional sports achievement is something you will always remember. Maybe you got became then new champion, or maybe you had a PR in your last marathon?
Which better way to celebrate than with a new pair of eyewear to remind and immortalize this special moment you worked for all those training hours.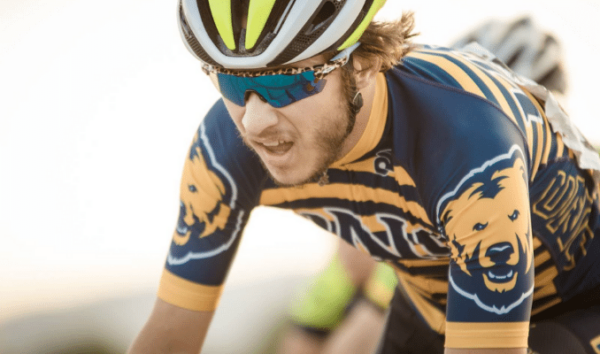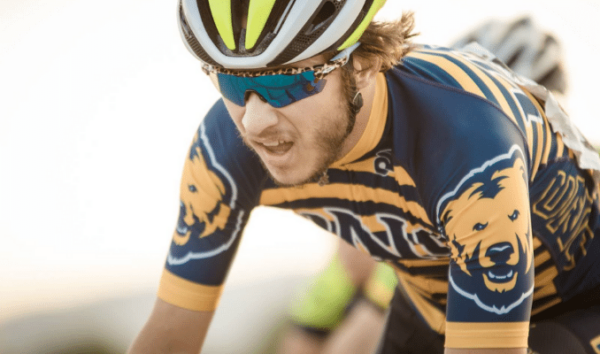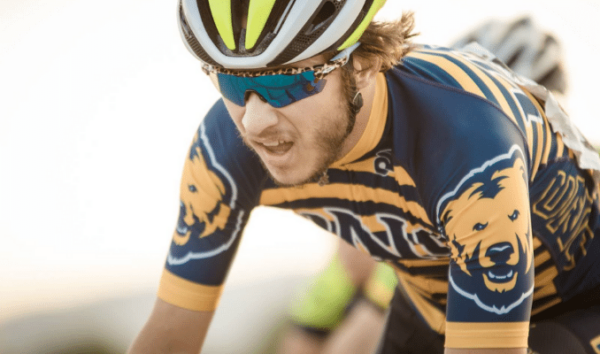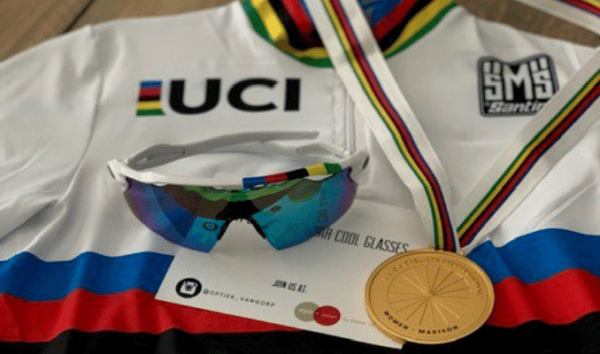 Custom Eyewear
Our experts will translate your ideas, offer some creative thinking and will make a design to match your style. Every pair of custom eyewear is made in our own workshop. High quality, fast delivery.
Ready, set? Go!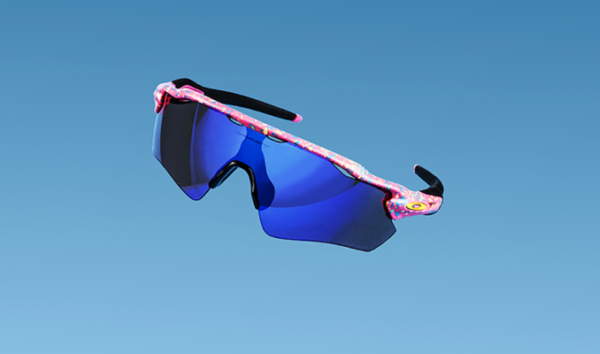 One of a kind
Any custom pair is handmade with the highest precision. Time after time this is our guarantee for unique pieces.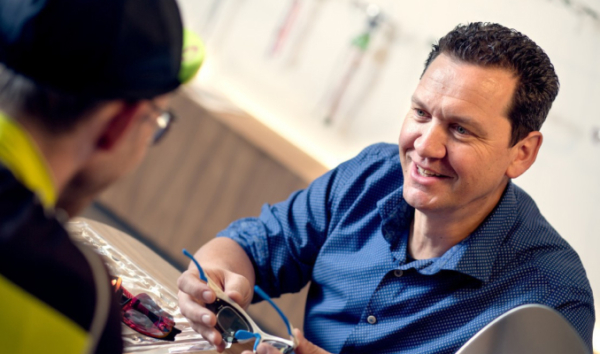 Made by experts
Our paint experts will bring your dream-design to life. Our professionals only use the newest techniques and materials to offer the best results.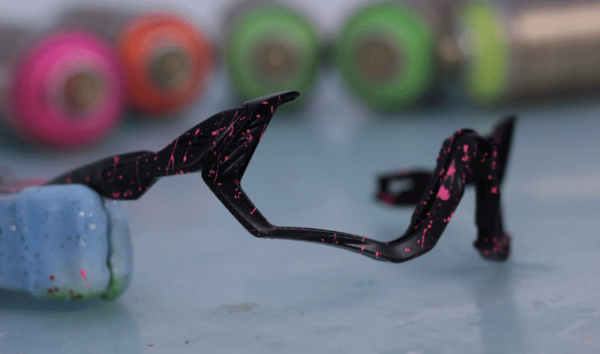 own workshop
All glasses are made in our own workshop. This offers high rates of flexibilty, quality control and an fast delivery.
HOW DOES IT WORK
option 1
Provide us with your design
Do you want a pair of glasses to match your bike or teamkit? No problem at all! Your sports glasses can look any way you want.
You can deliver any design so we can make the glasses of your dreams.
Have you seen a custom pair of glasses you'd like, but you can't find it on our shop? Just let us know, we will be able to make it for you. Not all of the designs we ever made can be find as single products.
Option 2
Leave the design to us
You're our inspiration! Would you like a one of a kind pair of glasses in a specific style? Just let us know!
Our many years of experience in the field helps us to make sure we can bring your dream to life.
Most of the time we can match exact colors and patterns to match your bike, shoes or team kit.
Don't let the unlimited options scare you and leave it to the professionals of team EyeSport.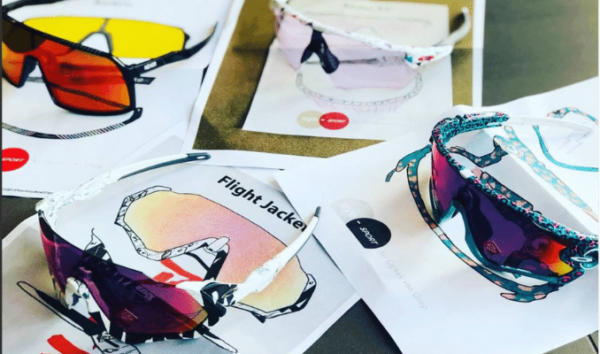 Make own design
Do you want an empty canvas and you're eager to make the design yourself? Fill in the form using the button below to upload your own design.
Upload design
request design
Provide us with all the info we need so we can make a custom pair of sports glasses for you. You can upload images using the button below to help us determine what exactly you are looking for.
Maybe you have a picture of a pair of glasses you'd like? If you're unable to find it on our webshop, just upload it here. Chances are we've made it before and we'll make it on request for you too.
Hit the button below to request a custom pair of sports eyewear.
request design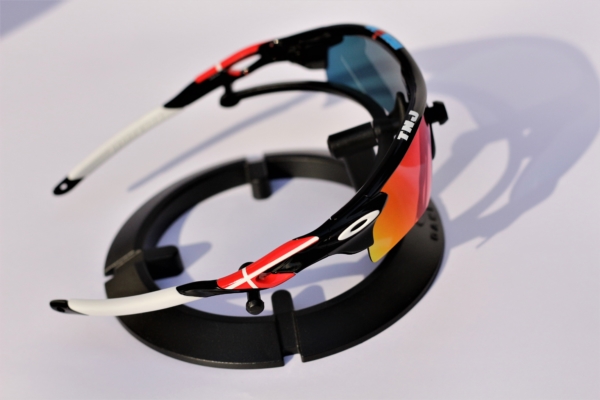 I ALREADY HAVE MY OWN PAIR OF GLASSES
customizing your own eyewear
We do offer the possibility to restyle your own pair of (old) sports glasses. Do you have an older pair of glasses you no longer use? Maybe because you started to dislike it's colors over time? Chances are we can bring it back to life with a new design.